Membership Invoices Sent Out
CT Early Childhood Alliance membership invoices have all been sent out. If you have been a member organization and did not receive one, please email Merrill Gay at [email protected] to let him know. If you are not a member organization, but would like to be one, you can become a member. What does membership give you? A louder, collective voice at the State Capitol, monthly membership meetings that offer valuable information and guest speakers, a vote for the Alliance officers and steering committee at our October meeting, weekly email updates, and more.  
Care4Kids Updates
Care4Kids is now processing new applications from the week of July 23-July 29. Alliance members who attended the September Alliance meeting received an update on progress. United Way and OEC noted that there is still a backlog in processing applications, but progress is being made. Re-determinations for August will be auto-extended by four months so that more resources can be dedicated to processing applications.
The Alliance is looking for stories from parents and providers about the impacts of these delays. Do you know a family who has chosen not to enroll because they can't afford tuition until their Care4Kids is approved? Please call 860-819-3647.
CLASP Webinar on Public Charge Rule
CLASP is holding a webinar on Thursday, September 12, from 1-2:30 p.m. (EST) for early childhood policymakers, advocates, webinars, and others invested in the well-being of young children to learn more about the public charge rule. This webinar will focus specifically on how the rule impacts young children in immigrant families and discuss how to answer commonly asked questions from families about participating in publicly funded programs and services. You can register for the webinar HERE.
Parent Leadership Summit Planned for 9/14
Leadership that inspires action and builds hope...have you thought about your leadership and influence on your children? On your community? On effecting change for a cause closest to your heart at the state or national level? Join The Village, CT Commission on Women, Children, Seniors, Equity and Opportunity; Catholic Charities; AFCAMP; CT Office of Early Childhood; Real Dads Forever; CT Family Resource Center; Wheeler; CT Children's Alliance; SERC; and the Hartford Foundation for Public Giving for the Healthy From Day One Parent Leadership Summit on Saturday, September 14. The event takes place at Chrysalis Center, 255 Homestead Avenue, Hartford, from 9 a.m. to 2:30 p.m.Learn about upcoming initiatives happening in Connecticut in 2020 and hear from other parent leaders who are doing what they love; leading on behalf of families and children. There will be a time for networking, wisdom sharing and more.  Click HERE to register. For additional information, please contact Heather Black at [email protected]. Click the screenshot below to watch the YouTube video on Healthy From Day One.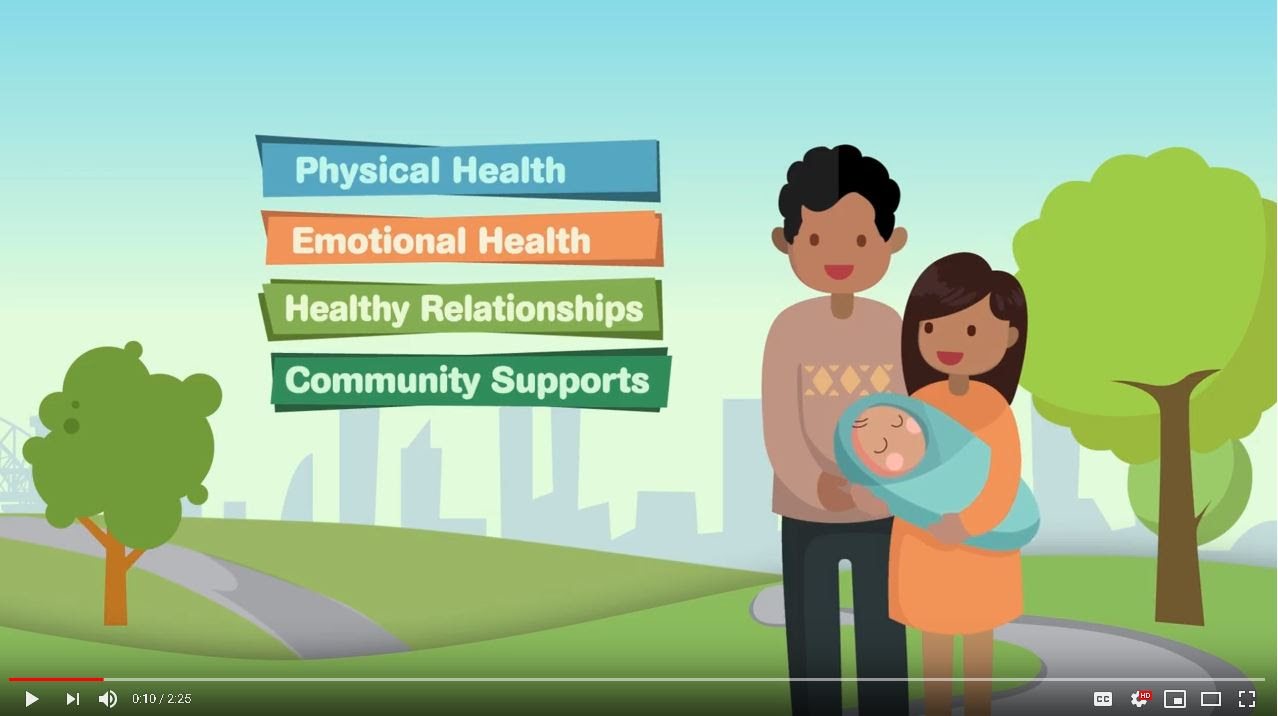 Middlesex Coalition for Children Monthly Meetings Resume
Middlesex Coalition for Children will hold monthly meetings the second Thursday of each month, from September through May. The meetings are 9 a.m. to 10:15 a.m. at deKoven House, 27 Washington Street, Middletown. The first meeting is scheduled for Thursday, September 12.
CTAEYC Annual Conference Coming Up in October
CT Association for the Education of Young Children's (CTAEYC) annual early childhood professional conference is coming up at the end of October. Register now for your top choice workshops. The conference will be held at Housatonic Community College, on Saturday, October 26, from 7:30 a.m. to 2:30 p.m.
"Hungry for Change" Fall Conference
Join End Hunger CT!, Connecticut Food Bank, and Foodshare for "Hungry for Change," a morning of networking, the latest on Connecticut hunger data, and presentations on grassroots outreach, on Thursday, October 10, at Gateway Community College, 20 Church Street, (Room N100) New Haven, from  8 a.m. to 12 p.m. The keynote speaker is Attorney General William Tong. To register, click HERE.
CT-AIMH Announces Two Upcoming Infant Mental Health Child Care Provider Trainings
1. 4 tardes Entrenamiento de la Salud Mental del Infante y el Niño Este entrenamiento es para proveedores de cuidado de niños (en Español)
4-evening Infant Mental Health Child Care Provider Training Series (in Spanish).
Ubicacion/Location: Institute for the Hispanic Family, 45 Wadsworth St., Hartford, CT 06106
Dates/Time: Thursdays: October 17, 24 and November 7,14, 201, 5:15 p.m.-7:45 p.m.  Las sessiones de entrenamiento son los jueves siguientes:17, 24 de octubre y 7,14 de noviembre, de 5:15 p.m.-7:45 p.m.
Dinner provided.  Ofrecemos una cena para los participantes, cada noche.                                                                                                 
Topics: Introduction to Infant Mental Health, Attachment, Brain Development, and Child Development and Behavior.                    
Temas incluyen: Introducción a la Salud Mental Infantil, Entender el Apego, Entender el Desarrollo del  Cerebro, y el Desarrollo y Comportamiento del Infante y del Nio.                                      
Enlace para registrarse:  http://events.constantcontact.com/register/event?llr=6d4nveeab&oeidk=a07egiybbz922c7a182
2. 7-day Infant Mental Health Child Care Provider Training Series:
Location: Slocum Child Care Center, Waterbury (in English)
Dates: October 15, 22, 29 and November 6,13, 27, and December 4, 2019
Times: First day is 9 a.m.-3 p.m., all other days are 11:30 a.m.-4 p.m.
Light lunch provided
Stipend for substitutes available upon request. Funds are available based upon number of requests.  Application provided upon request.
Topics: Introduction to IMH, Attachment,  Brain Development, Temperament, Sensory Integration, Separation, Partnering with Families, The Importance of Play, Attachment Environments, Child Development and Behavior, Screening and Reflective Practice.
Link to Register: http://events.constantcontact.com/register/event?llr=6d4nveeab&oeidk=a07egkuwtc96c870c30

Support for the Alliance comes from of our members and our funders: Alliance for Early Success, Connecticut Community Foundation, CT Early Childhood Funder Collaborative, a project of CT Council of Philanthropy; Community Foundation of Greater New Britain; Community Foundation for Greater New Haven; Hartford Foundation for Public Giving; and the Partnership for America's Children.
Do you like this post?