Legislative Update - The 2019 Outcome
Family Child Care contract was approved by both the House and Senate, through the budget process.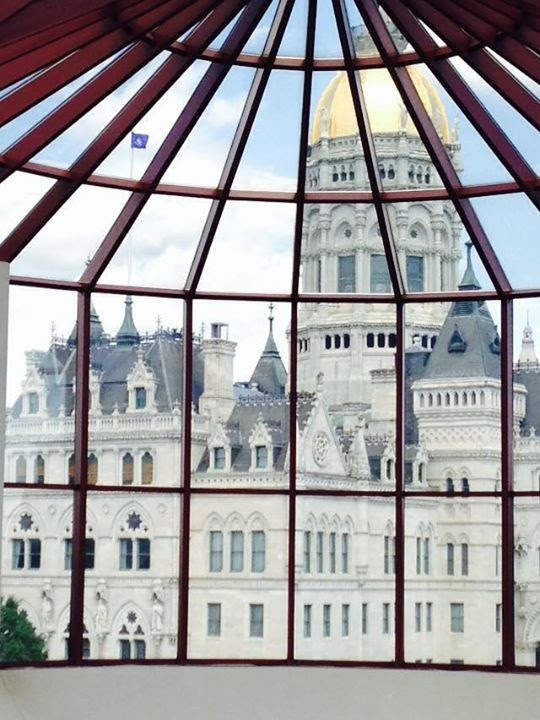 Budget - House and Senate have both passed a budget package before the end of session. It now goes to the governor for his signature, which he has indicated that he will sign. Early childhood programs are unscathed, with a few minor increases:
Care4Kids - Federal funds will be used to raise rates to at least the 25th percentile of the market, $5 million increase in state funds in the second year of the budget. It is still unclear if center-based infant-toddler rates will go higher.
Parity for CDCs with School Readiness programs
School Readiness and CDCs $100 per child/year increase (~1%) in second year of the budget
Diaper assistance - $500,000 grant to The Diaper Bank to provide more diapers to families in need
Money for background checks through October 1
Raising the eligibility limit to restore HUSKY coverage to 4,000 parents
Birth to Three line item increased by $1.4 million in FY20 and an additional $606,443 in FY21 to reflect the increase in caseload
Read more
Share
---
Thank You for Attending Advocacy Day 2019!
Thank you to everyone who made their way to the State Capitol on May 23 for the annual Advocacy Day. It was great to see the sea of yellow, both in room 310 and out and about in the Capitol.
Among the topics this year - asking the legislature to pass a budget that was not harmful to children and families, fair wages for the early childhood workforce (urging support for several bills that would give pay raises to early educators, extend dates of the staff qualifications requirement for early childhood educators, paid family and medical leave, and support for family child care (HB 6291 and SB 930).
There was also a strong focus on Care4Kids, which over the past 17 years, has only seen two small increases of 6% (total) for child care centers, and inflation has eroded the value of the Care4Kids subsidy dollar to just 75 cents. While the federal government recommends that the subsidy rates be set at the 75th percentile of the market rate, CT currently pays at the 7th percentile for preschool and the 4th percentile for infant-toddler care (in Greater Hartford). The Care4Kids certificate for infant-toddler care is worth $201 (including the parent share) in Greater Hartford, but the average cost of care is $302 per week. Meaning that parents have to pay their share of the certificate, plus $101.
We would like to thank the CT After School Network for co-sponsoring the event this year. We hope you had the chance to speak to your legislators while you were there, too.
If you have photos you would like us to add to our Facebook album, please feel free to email them to [email protected]. Our pictures can be found on Facebook at CT Early Childhood Alliance, or click HERE.
Read more
Share
---
Perry Preschool Project Finds Inter-generational Benefits!
We've all heard about the Perry Preschool Project and the benefits it brought to the children who took part. Fast-forward to 2019 and the exciting news that has just been released - the CHILDREN of the children of the Perry Preschool Project are seeing benefits, such as being much more likely to finish high school without suspension, hold full-time employment, and spending at least three times the amount of time with stably married parents before age 18. 
This is very exciting news and we highly encourage you to download the report, graphics, etc, and share them with your social networks, spreading the word on this inter-generational success. This proves that programs DO make a difference! But we need to continue to INVEST in programs that are REALLY high quality, so we can replicate the results.
Read more
Share
---