Fate of ACA Looms in the Balance, as Appeals Court Hears Arguments
A federal appeals court in New Orleans started hearing arguments in Texas v. United States, which could dismantle the Affordable Care Act (ACA) in its entirety. If it's overturned, the impact on the State of Connecticut, especially when it comes to Medicaid, could be chilling. Protect Our Care CT has put out a press release, a by-the-numbers look at the impact, and a national fact sheet to help people understand the repercussions. Please share this information with your networks. NPR also has a good article on the topic. Click HERE to read more.
Read more
Share
---
Paid Leave and Budget Signed by Governor
On Tuesday, June 25, Governor Lamont gathered with a standing room-only crowd in the Old Judiciary Room of the State Capitol, to sign the Paid Family and Medical Leave legislation into law. "It's about time," Governor Lamont said, right before he signed the bill into law. After signing it, he added, "Long overdue - we got it done."
The Campaign for Paid Family and Medical Leave put out a great resource to answer any questions you may have regarding the new program. It can be found HERE.
The day after signing PFML into law, Governor Lamont signed the two year, $43 billion budget. As noted previously, this is how early childhood fared:
Care4Kids - Federal funds will be used to raise rates to at least the 25th percentile of the market, $5 million increase in state funds in the second year of the budget. It is still unclear if center-based infant-toddler rates will go higher.
Parity for CDCs with School Readiness programs
School Readiness and CDCs $100 per child/year increase (~1%) in second year of the budget
Diaper assistance - $500,000 grant to The Diaper Bank to provide more diapers to families in need
Money for background checks through October 1
Raising the eligibility limit to restore HUSKY coverage to 4,000 parents
Birth to Three line item increased by $1.4 million in FY20 and an additional $606,443 in FY21 to reflect the increase in caseload
Read more
Share
---
Legislative Update - The 2019 Outcome
Family Child Care contract was approved by both the House and Senate, through the budget process.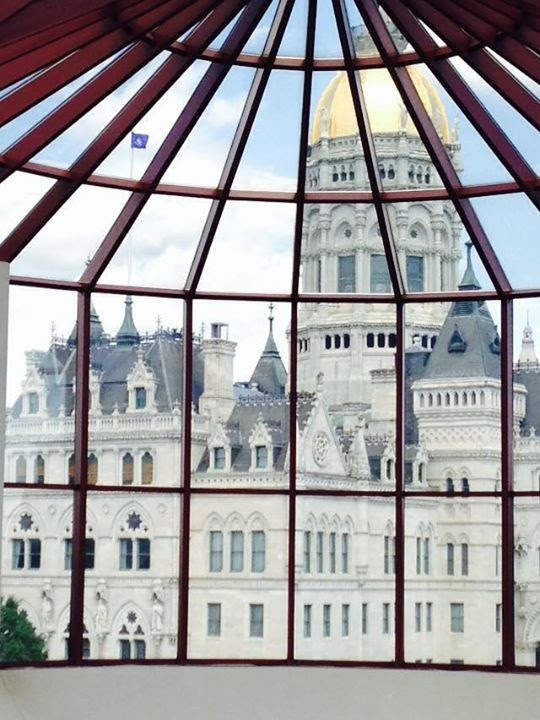 Budget - House and Senate have both passed a budget package before the end of session. It now goes to the governor for his signature, which he has indicated that he will sign. Early childhood programs are unscathed, with a few minor increases:
Care4Kids - Federal funds will be used to raise rates to at least the 25th percentile of the market, $5 million increase in state funds in the second year of the budget. It is still unclear if center-based infant-toddler rates will go higher.
Parity for CDCs with School Readiness programs
School Readiness and CDCs $100 per child/year increase (~1%) in second year of the budget
Diaper assistance - $500,000 grant to The Diaper Bank to provide more diapers to families in need
Money for background checks through October 1
Raising the eligibility limit to restore HUSKY coverage to 4,000 parents
Birth to Three line item increased by $1.4 million in FY20 and an additional $606,443 in FY21 to reflect the increase in caseload
Read more
Share
---